The Team
DESIGN PHILOSOPHY
Nest Interiors is a full service interior design studio specializing in residential design on all levels from new construction, finish selections, furnishings and remodeling. Principals Katy Cassaw & Kat Benson have a combined 18 years design experience and provide clients with an eclectic mix of design styles- bold, stylish, yet always livable. Our goal is to have your home tell your story and we are here to help you come home to Nest.
DESIGN APPROACH
Our design approach is concept driven based on your vision and your goals.  We will discuss your budget and put an estimated plan together to complete your project.  The possibilities for the design of an interior are unlimited.  What we provide at Nest is not only merchandise, but talent, time, education, and experience.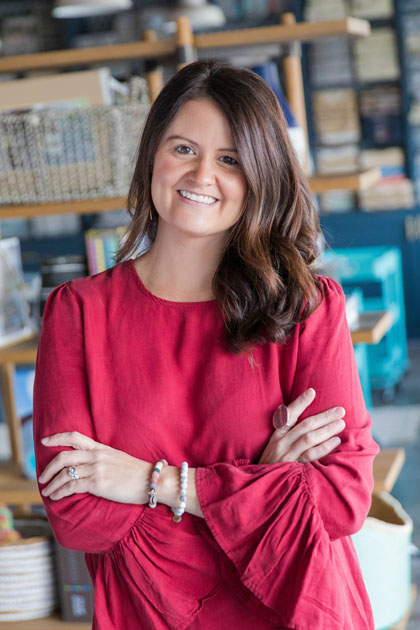 Katy Cassaw
Principal/Designer
Meet Katy:
What I love most is being able to join the client on a journey of discovering their true design vision. Many times we hear, I would have never picked that for myself but it's perfect.  I believe your home should reflect who you are while pushing your comfort zone a bit. My personal design style marries mid-century modern with an eclectic mix of family treasures and found pieces i couldn't live without. My home doesn't fit into a style box. It echoes who I am and I believe yours should echo you.
Background:
Katy's love for life is infectious. She's never afraid to take chances, especially in her designs. She's a genius with colors, and creates bold, unique spaces for each client. As a mama herself, she understands the importance of livable interiors and brings real life into each room she creates. With a strong background in commercial design, and a Bachelors degree in Interior Design from the Art Institutes in Colorado, Katy brings expertise, experience, and mad math skills to Nest Interiors.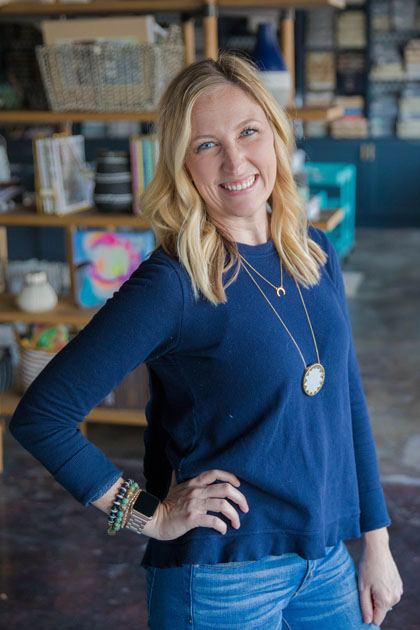 Kat Benson
Principal/Designer
Meet Kat:
For me, design is a way for people to share their story- what they love, who they are, what makes them tick. It's a way to bring happiness and joy to peoples lives. I love getting to know our clients and creating spaces that reflect who they are. My story can be told with classic pieces, a little country flair, thrift store finds, and some modern lines.
Background:
Kats ability to listen to the client and truly interpret what they want in their home is unmatched.   Her love of fashion inspires the designs she produces with her ability to mix materials, textures and patterns in a way you would never anticipate. With her Bachelors degree in Interior Design from Park University, Kat provides an educated, fresh, curated approach to design and her passion is contagious. Not to mention, she knows every lyric of every country song and has dance moves for days!
PRESS