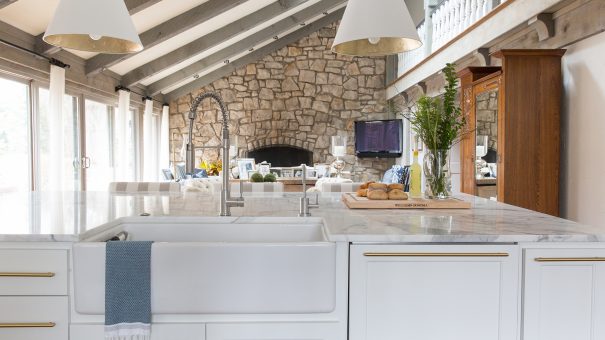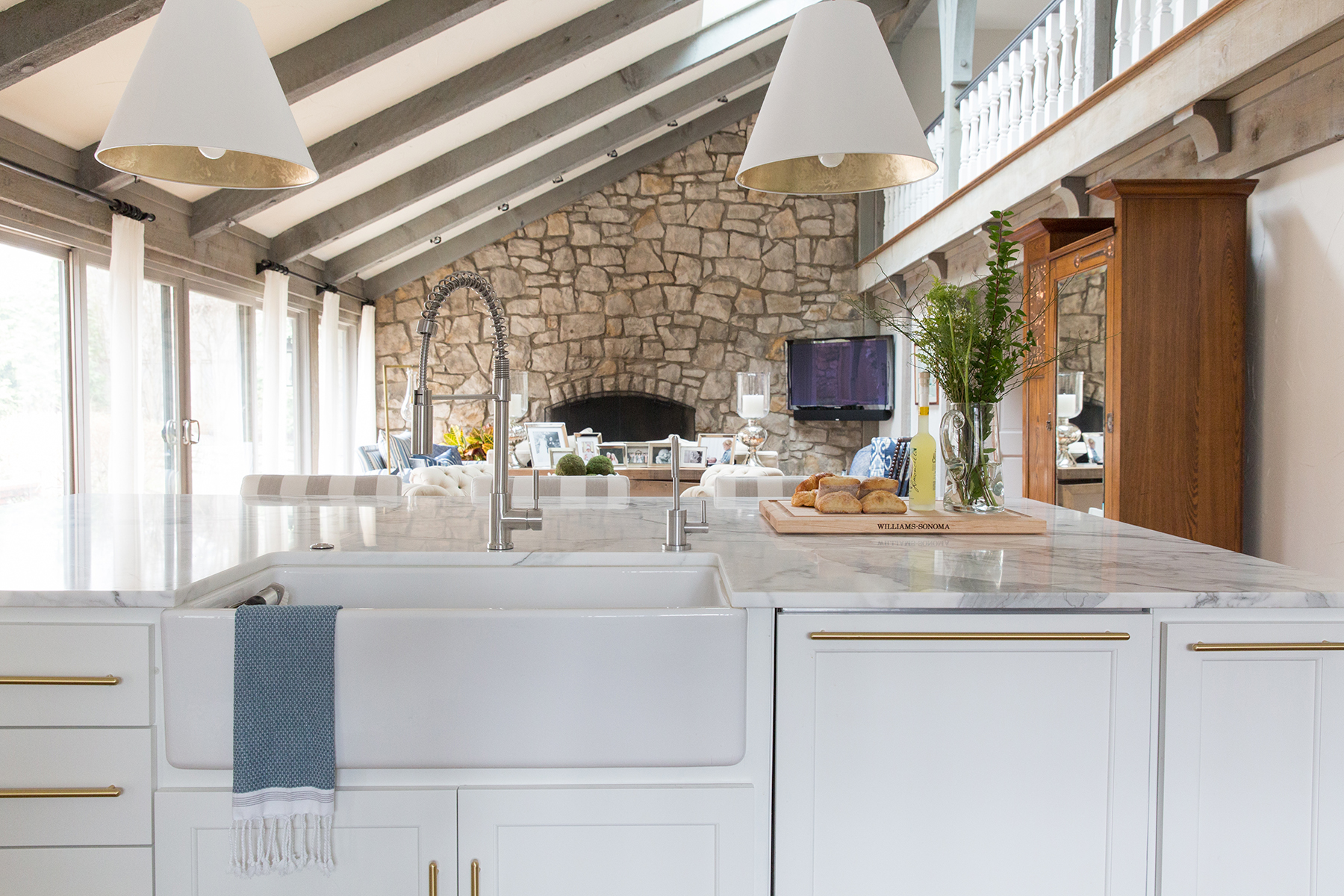 There's an old rule that claims mixing metals in a space simply doesn't work. It's hard to go against the grain but two things: 1) some rules are just asking to be broken, 2) should we really be listening to advice from who knows when? Although we love a good matchy-matchy situation, mixing up the metals can be a great way to add interest to your space. There is a method to this madness, so we have curated some tips and tricks to help you become a mixing metals whiz.
Think of it like a color scheme. The dominant and accent metals all play a role overall, but the main focus is on the dominant.
First, select a dominant metal. In this kitchen project, brass was our star of the show on the cabinet hardware and interior of the island pendants. To create contrast, stainless steel appliances and brushed nickel sink hardware were selected. Think of it like a color scheme. The dominant and accent metals all play a role overall, but the main focus is on the dominant.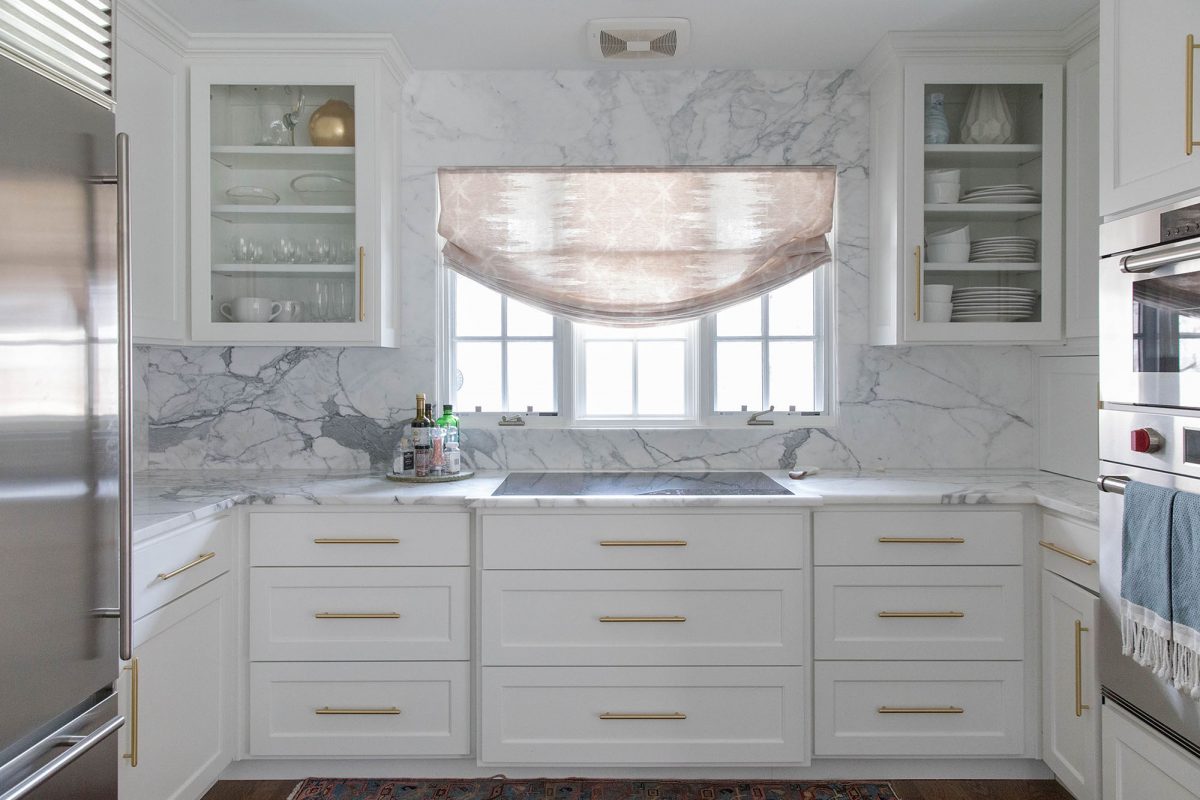 Keep it to two kinds of metals. Once you get into it, it's hard to stop, we know. We are the queens of obsessing. Don't fret – if you have a larger space or want one statement piece, three metals will be just fine.
Remember there are finishes on metal products. "Polished" has a shiny and smooth finish. "Brushed" or "satin" is a little darker and less shiny than polished. This finish also makes less of a statement. "Oiled" or "rubbed" is a dark antique finish. Matching the finishes on all the metals is an easy way to connect the different metals and unify the look.
Spread out your dominant metal. In this kitchen project, the brass hardware was used on the island and wall cabinets. The same brass hardware was even used in the adjacent eat-in nook. We did this to create balance and also to give mixing metals some context.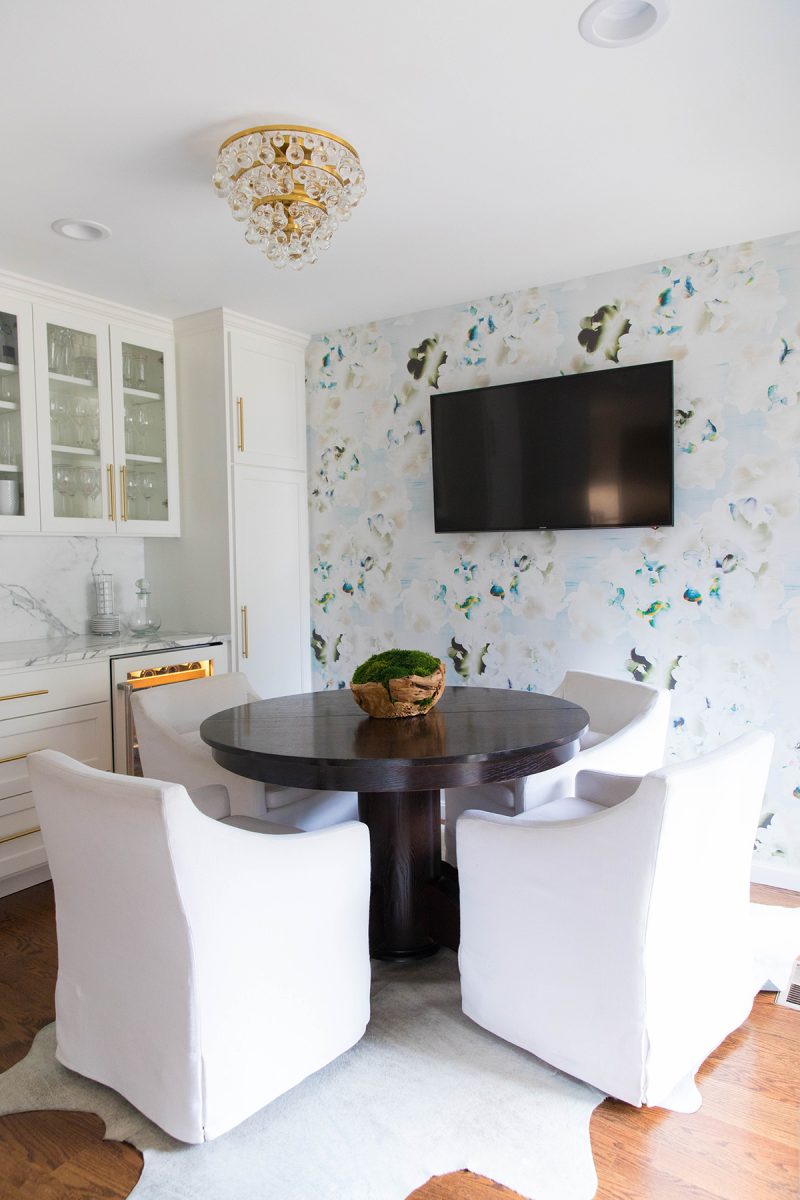 Separate the different metals by visual planes. Here there were three different planes being utilized. Towards the floor, brass hardware was used for the cabinets. On the countertop, a nickel faucet and matching nickel sink hardware was used. Towards the ceiling, the brass color was mimicked on the inside shade of the pendant lights. Arrange your different metals by height/distance and you're good to go.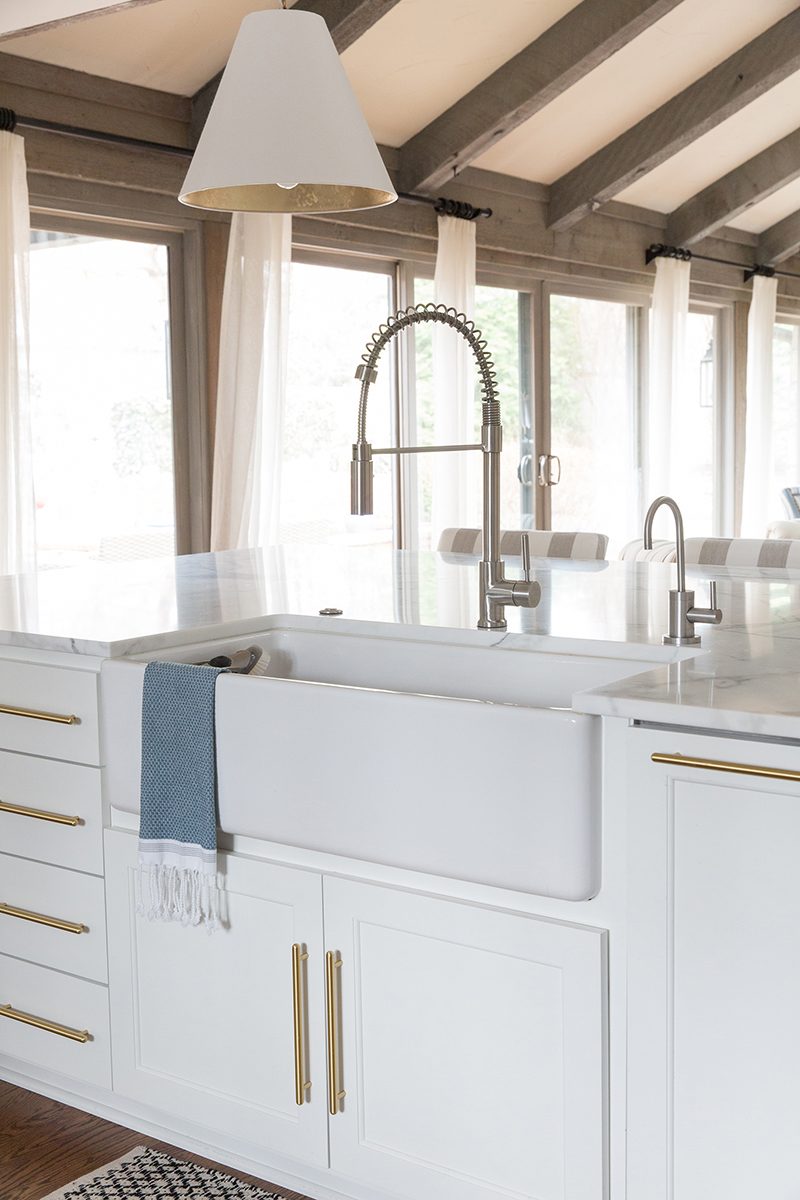 If all else fails, black is always a good option if you get stuck. We used black hardware for the window treatments in the open floor plan. It's a great choice because it works with both warm and cool toned metals (so really all metals).
The main takeaway here is that it's totally okay to mix metals. All you need to know are some simple steps on how to do it right and the result can be gorgeous. Plus, who wants to be a rule follower anyway?
---
About the Author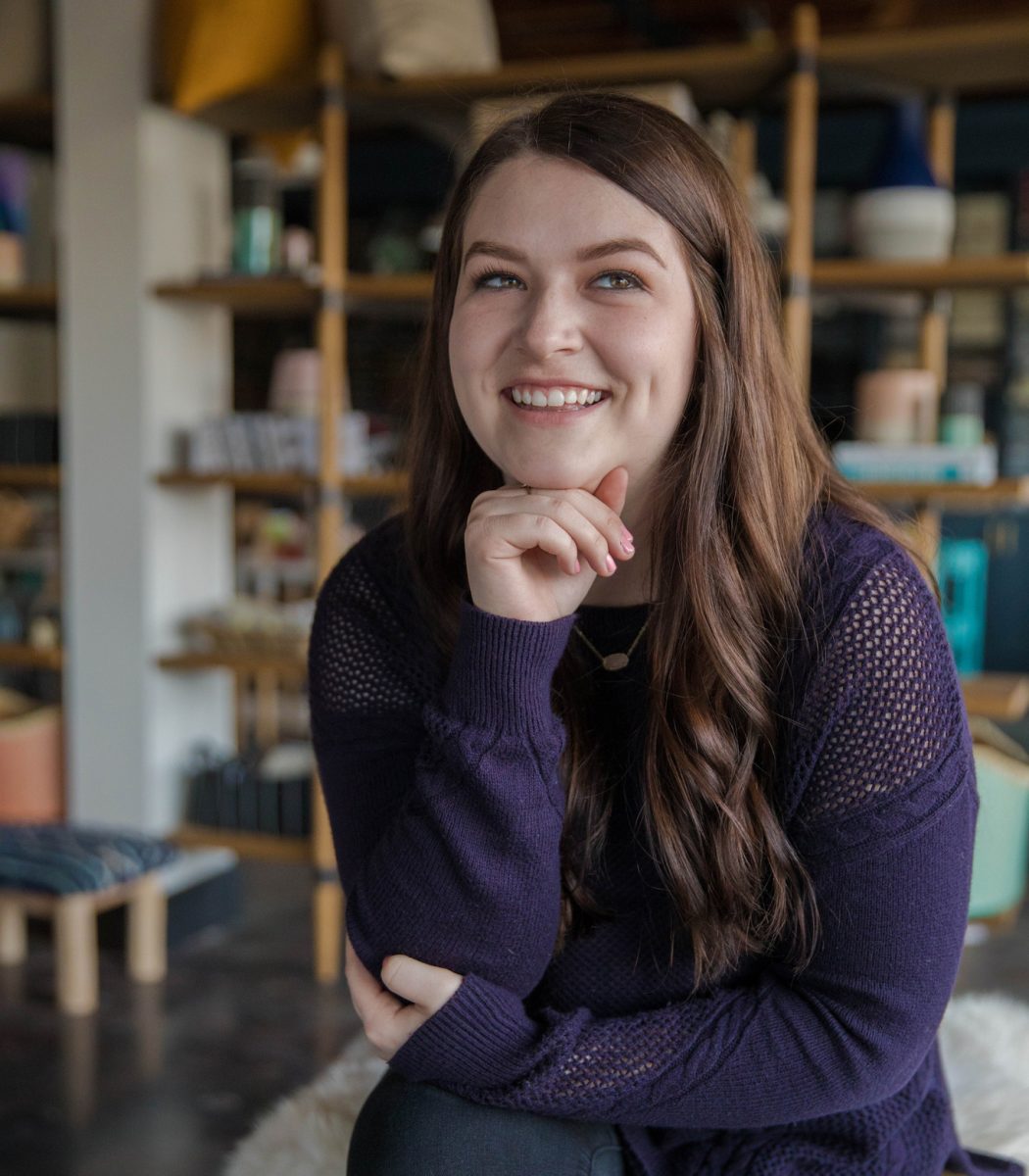 Meet Sydney! She is the newest member of our Nest family and we are obsessed ???? Starting as an intern with us and recently graduating with a Bachelors in Interior Design from University of Central Missouri, her boho aesthetic mixed with rock n roll vibes makes her a perfect addition to our team. Well and she shares our love of trashy tv and the bachelor!
Read more →